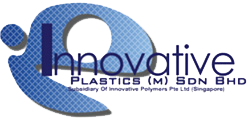 Who We Are
Innovative Plastics (M) Sdn Bhd is a manufacturing entity for the plastics resin requirements of Innovative Group of Companies.
With our wide range of production capabilities, we are able to cater to a wide range of customer requirements for custom or modified plastic materials (resin).
The facility in Malaysia comprises a complete manufacturing set-up of qualified men, modern machines and high quality raw materials that enable any planned or sudden increase in demand for 'Specialty Polymer Compounds' to be met at short notice.
Our objective is to produce high quality products in a high volume manufacturing environment.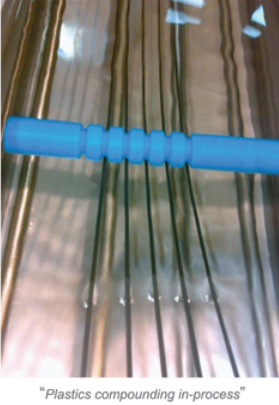 Capabilities
We have high volume compounding systems that allow us to produce approximately 60 metric tons of material per month with high level of automation to minimize potential contamination through manual handling.
Products and Services
We specialize in custom compounding of high performance plastic materials to meet specific customers' need in the area of the material's performance and cleanliness.
Carbon-based ESD safe plastic in any thermoplastic up to 450°C

Carbon Powder
Carbon Fibre
Carbon Nano Tubes

Non-Carbon-based ESD plastics up to 350°C
Glass bead and glass fibre reinforce plastics up to 450°C
Colour compounding
Product blend of 2 or more materials